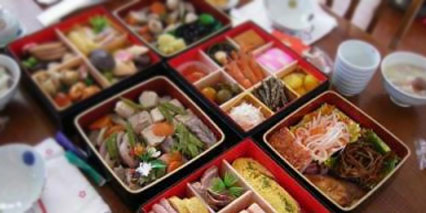 About Living in Japan
The Land of the Rising Sun is an interesting place to visit and a fascinating place to live. Aside from being a clean and safe country with many attractions and modern conveniences, it is also a place where you will find ancient culture and modern living co-existing side-by-side. You will find yourself dumbfounded by TV shows, in awe of the scenic beauty of the Japanese country side and ancient architecture and in shock as you become a member of the subway's sardine community.
You can look at your experience in Japan as an opportunity to gain valuable professional experience, learn about a different culture, to learn a new language, and make many new and lifelong friendships.
Japan is indeed a different place and at times can seem overwhelming. It is a country which is unlike any other. Be aware that, unless you have studied Japanese, you will not be able to read signs, books or railway timetables. Yes, Japan might place you outside of your comfort zone but your perspective will change and very soon you will feel Japan's comfortable and welcoming embrace. We have prepared this information resource to help you prepare for life in Japan. It is our sincere hope that the information provided below will answer all of your questions and acquaint you with what you can expect from your time in the land of the rising sun (click on the section headings to proceed to the desired section).
1.


Understanding Japan
2.

Japanese People
3.

Japanese cities
4.

Sports
5.

Medical Treatment
6.

Japanese Public Baths
7.

Nightlife
8.

Shopping
9.


Transportation
10. Geography & Climate
11. Eating
12. Drinking water
13. ATMs & Cash
14. Cultural differences

1. Understanding Japan: Getting acquainted with the Land of the Rising Sun
Japan is steeped in a rich history and richer culture. Take a moment to consider that the Japanese, as a society, have been evolving for the past 10,000 years. Also consider that Japan is a geographically isolated series of islands surrounded on all sides by 5 bodies of water, which has had a profound effect on culture, tradition and history. Remember too that in attempts to stop the corrupting influence of the outside, Japan was a nation that adopted a 'closed door' policy in the past; a policy which was to last for a little over two centuries. Shielded from the migratory mixing pot, Japan has developed with a strong sense of Japanese tradition; a remarkable culture with remarkable mixes. A nation forged on the back of war yet enriched by classical and fine arts; these are the roots of modern Japanese culture.
2. Japanese People
In Japan, social unity is valued to a great extent. As such, group harmony takes precedence over individuality. In general, Japanese have strong respect for ancestors, elders and their superiors within and without the workplace. Negotiations are often shaped by compromise rather than confrontation and conflict is usually avoided- almost at all costs.
Usually, you will find most Japanese to be very friendly people. They are especially eager to welcome foreigners, get to know them and introduce them to Japanese culture. They are very generous with their time and money and in many cases will go to great lengths to make sure you are comfortable and happy. If you need help, someone can always be counted on to assist you. If a Japanese stranger approaches you, don't worry, you might be on the verge of making a new friend!
3. Japanese cities
Japanese cities offer all the usual facilities of Western cities, including cinemas, restaurants, bars, nightclubs, sport centers, theaters, museums, etc. Japan is an economic and technological world power thus Japanese cities are extremely modern and provide all the conveniences of most Western cities. However, at the same time, you may be surprised at how much of traditional Japan still lingers. Expect to see city skylines of futuristic skyscrapers give way to ancient temples.
There is also a lot in Japan which is uniquely Japanese; vending machines for everything under the sun including rice, sake and batteries, establishments employing people to dress up as your favorite character while serving you drinks, and the wacky world of pachinko. Visiting a Japanese city is definitely something you won't forget quickly.
4. Sports
How about learning a martial art like Karate, Aikido or Kendo, or joining one of the many fitness centers? Having hosted the Olympic Games and more recently the Soccer World Cup, the country has many excellent sporting facilities. Locals enjoy varied sports such as soccer, tennis, mountain climbing, skiing/snowboarding, golf, kayaking, cycling, rollerblading, etc… If golf is your game, then Japan won't disappoint. Golf in Japan is used as an important business tool as well as a favorite past-time of many. Although the prices for a round of eighteen might be surprising (10,000 yen or above) the service and facilities are exceptional. For those who just need to brush up on their game, driving ranges can be found almost anywhere, including in the middle of the city.
5. Medical Treatment
Looking after your health in Japan should pose few problems since hygiene standards are high and medical facilities are widely available. No immunizations are required or necessary for Japan. If you require a specific medication, you may want to bring a supply equal to your planned stay in Japan and it is also a good idea to bring your prescription. All doctors are of the 'drop-in' variety in Japan. There is no need to make an appointment.
When visiting a doctor please be aware that you will more than likely have to pay the full cost of the visitation. You will be able to mail your insurance carrier the receipt to receive a refund at a later date.
6. Public Baths
A popular and relaxing pastime among Japanese, public bathhouses can be found in all cities, small and large alike. You can make use of the excellent public bath facilities - complete with saunas, hot and cold pools, etc. Please note that many public baths do NOT allow people to bath who have visible tattoos. The reason lies in the Japanese public's perception of the link between tattoos and the Yakuza (Japanese mafia).
7. Nightlife
If you enjoy the nightlife, the country is perfect for you as many Japanese play as hard as they work. There is always a bar or nightclub open and Japanese seem to always enjoy a drink with a newfound friend to cement relations and show their "real face". Shouchu and Sake, both traditional Japanese drinks, have been brewed in Japan for centuries. Sake usually contains 17% alcohol and can hit your system rather sharply. After a few sips of sake you are most likely to gain a true appreciation of why the Japanese usually drink it in such small quantities. A 720ml bottle of Shouchu contains 30% alcohol and usually sells for about 1,000 yen (For a currency converter follow this link: http://www.englishtreejapan.com/Central_Japan_Lifestyle/index.htm). Of course, there are also a variety of domestic and local beer, coolers and spirits available virtually anywhere alcohol is sold, including convenience stores and vending machines everywhere. If drinking is not your thing, don't worry, Japanese are usually very understanding, and will respect your wishes if you decline a drink. To wrap up a night out, many Japanese also love to show off their talents in a "Karaoke Box" where they sing songs with their friends in a private room away from the embarrassment of performing in front of unknown people. Karaoke is also popular pastime with foreigners and convincing some of the ex-pats to join you won't be a problem.
8. Shopping
Japan is a true shoppers' paradise. Whether you are looking for photographic equipment, electronics, clothing or traditional Japanese arts and crafts, there are a wide variety of outlets ready to satisfy your needs, ranging from family-owned specialty shops to some of the planet's most lavish and expansive department stores. With a wide variety of shopping options come a wide variety of price ranges. Generally, the prices for most goods in Japan are comparable to those in many Western countries. However, you can usually find some "deals" on electronic goods. All said, shopping can be a great source of pleasure in Japan.
9. Transportation
The reputation Japan receives for having high quality, extremely punctual public transportation is everything it claims to be. Japan's intricate network of trains and highway buses makes exploring the country easy.
The Shinkansen is Japan Railway's claim to fame, traveling at speeds of over 300km an hour and covering the greater part of the country's four main islands. Shinkansens generally stop only in major centres, however they can still take a large chunk out of an otherwise time-consuming journey.
Highway buses are an extremely affordable way to travel, and are available between most of Japan's major cities. For travelers with ample time on their hands, they're definitely the best option.
Domestic flights in Japan can often turn out to be the most economical way of seeing the country, depending on the time of year and when you book your tickets. The 2 major airlines, All Nippon Airways (ANA), Japan Air Lines (JAL) all offer various discounts, and have English-speaking agents to help you arrange your trip.
ANA: 0120-029222
JAL: 0120-255971
10. Geography & Climate
Japan is a land of long summers and winters and extremes of temperature. Most of Japan is temperate, with the southern portion of the country being borderline sub-tropical.
In terms of climate and natural scenery, spring time in Japan can be absolutely magical. With the thaw of winter, comes the beauty of fully blooming cherry blossoms scattered throughout the country providing some of the best excuses to spend an afternoon in the park. Like fall, spring is a great time to engage in outdoor sports without worrying about the heat. Also, like fall, Japanese spring time is very short-lived and ranges from March to May.
Summer in Japan lasts from early June to early September. Most days are very hot, very humid and sticky. When it isn't raining in summer, it is quite hazy, with dust and pollen blowing over from China.
Fall is very nice in Japan. The heat of summer morphs into a cool and refreshing temperature to greet the multitude of colored leaves that decorate the landscape throughout this mountainous and heavily forested nation. However, just like Spring, Autumn in Japan is quite short-lived, running roughly from September to November. Autumn is arguably the best time of year to go hiking or engage in other outdoor sports. While Autumn can be a very comfortable temperature in the daytime, it also gets cold quickly at night and it is advised that you sleep with your windows closed to avoid getting chilled.
Winters in Japan are cold and long, probably more so than what you're used to (…unless you're from Canada). Japanese winters are very dry and clear. They can also be quite serene with wonderful snow-capped mountain views. Skiing and snowboarding are very popular winter sports in Japan and there are several mountain resorts to choose from all throughout the northern half of the country. For something truly magical, schedule your visit or stay to coincide with the Sapporo Ice Festival (the biggest city in Hokkaido, Japans northern island). Enormous ice castles and landscapes are displayed through Sapporo's central park during the month February.
11. Eating
While you may have already sampled some Japanese cuisine in your home country, you may be surprised by how great it tastes when served in all of its authenticity here in Japan. While fast food restaurants similar to (and very different from) those in Western countries can be found in every city, you will have no shortage of dining options in Japan. Tempura, Sushi, and Sashimi are just a few of Japan's many traditional favorites. Other popular dishes are based on a variety of meat, seafood and vegetables, generally accompanied with white rice.
Many Japanese like to eat out a lot, and there are literally thousands of great, low cost restaurants to choose from. Being an island nation, it would be an understatement to note that fish is a mainstay in the diet of most Japanese. However, restaurants of all varieties abound in Japan (American, French, Italian, Chinese, etc…). Expect to pay roughly 600 yen for a meal at a fast food restaurant, 1000 yen at a mid-range restaurant and the sky is the limit after that (For a currency converter follow this link: http://www.englishtreejapan.com/Central_Japan_Lifestyle/index.htm). Most restaurants offer a choice of sitting on the floor or at a table, but Westerners quickly gain a preference for the former. Typically, Japanese eat using chopsticks but most restaurants will provide you with Western utensils so you can rest easy until you master the use of chopsticks (which doesn't take that long). Eating out every night can quickly sap your financial resources but thankfully grocery shopping in Japan is not difficult at all. Most supermarkets stock all you are accustomed to at home. For those of you with specific brand loyalty taking, a trip to one of the many international supermarkets will usually yield what you are looking for.

12. Drinking water
Tap water is safe to drink throughout Japan. If you prefer bottled water, you will have no problem finding it. Bottles of mineral water are sold in various sizes, are usually cheap and available at convenience stores or supermarkets.
13. ATMs & Cash
Purchasing goods and/or services with a cash card is still virtually non-existent in Japan. Therefore, you should expect to do most of your transactions in cash. The largest Japanese banknote is 10,000 yen (for a currency converter follow the supplied link http://www.englishtreejapan.com/Central_Japan_Lifestyle/index.htm).
Interfaces of Japanese ATMs tend to be written solely in Japanese. However, recently English language capable ATMs are increasingly prevalent. As ATM models may vary from machine to machine, it is worth learning how to use one that is conveniently located and easy to use, then sticking with it. Many Japanese ATMs are not available after midnight. However, recently many banks are offering 24 hour ATM service.
Setting up a bank account or doing an international money transfer is relatively simple.
From your bank account in Japan you can send money electronically to a designated account in your home country. However, be aware that this process can take up to 5 working days and can cost from 4,000 Yen to 6,000 Yen per transfer. Another option is to send money via a postal money order. This is less expensive than an international transfer through a bank but can take upwards of 2 weeks for your money to arrive in your home country. Yet another option is to use an international remittance service provider. Such services can transfer your money within one working day for a relatively low cost (around 2,000 Yen). Click here for an example of one of these services: http://www.golloyds.com/en/ . Still another way is to use PayPal, an online service which offers FREE transfer between PayPal accounts. To find out more information visit their website at http://www.paypal.com/
14. Cultural differences
Understandably, living in Japan is not like living in a Western country. It is advisable to be flexible and have an open mind. In general, Japanese are extremely generous, kind, well- mannered and friendly people. However, the culture is built on the concept of maintaining harmony and will sometimes require you to forego your individual wants for the good of the group. You may find that if you are inflexible in your demands, you will get little in return. However, if you are willing to be accommodating at times, your experience will be all the more rewarding. Also, there will be times where Japan will not be at all like home. It is, in fact unlike any other country on earth. It is recommended that you do your utmost to appreciate the unique features of Japan (both the good and the bad) rather than constantly comparing everything to life back home. Doing this will make your stay all the more enjoyable!
Make an effort to make Japanese friends; avoid simply staying inside your 'safe zone' at the local bar with your foreign friends. You will find that a secret part of Japan will open itself to you.