Learnining Hiragana

Welcome to the beginning of our learning Japanese page. It's new but stay tuned for constant improvements including: Japanese language tutorials, everyday Japanese phrases, useful kanji, fight-or-flight Japanese, and so much more. This site aims to help you become a master of the basic Japanese which will help you around Japan or if you just want to supplement the Japanese program you are currently studying. It's FREE and as we want to make this the most useful guide, all comments and suggestions are welcome!! Contact us at web@englishtreejapan.com
For now, let's start with the basics of Japanese

Below you will find the basic hiragana table. Hiragana is a phonetic alphabet used in conjunction with kanji (Chinese characters representing ideas) as the basis for all Japanese words. Mastering hiragana and the other phonetic alphabet, katakana, is essential in the study and mastery of the Japanese language. If you have a good handle on hiragana and katakana not only will reading Japanese become an enjoyable experience but your pronunciation will improve dramatically.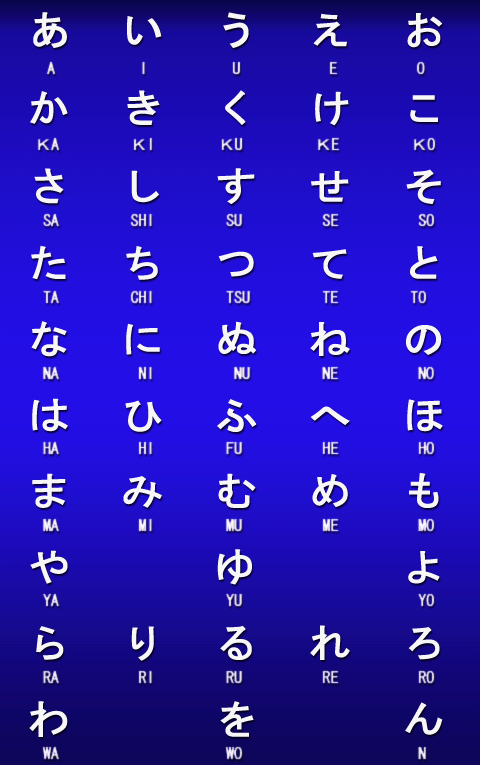 Table 2 displays the hiragana representation of voiced consonants using two small vertical lines or a small circle. For example $B!H(B $B$O(B $B!I(B (ha) becomes $B!H(B $B$P(B $B!I(B (ba) and then $B!H(B $B$Q(B $B!I(B (pa) using the symbols. This doesn$B!G(Bt apply to every character so please look at table 2 carefully.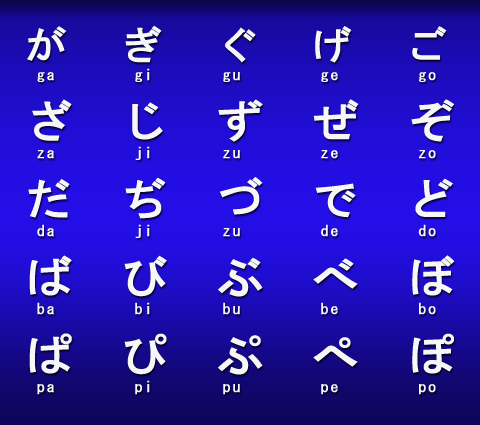 Table 3 displays the use of "ya", "yu" or "yo" in combination with other characters. When reading or writing these combinations be aware that the "ya", "yu" or "yo" is represented about half the size of the preceding character.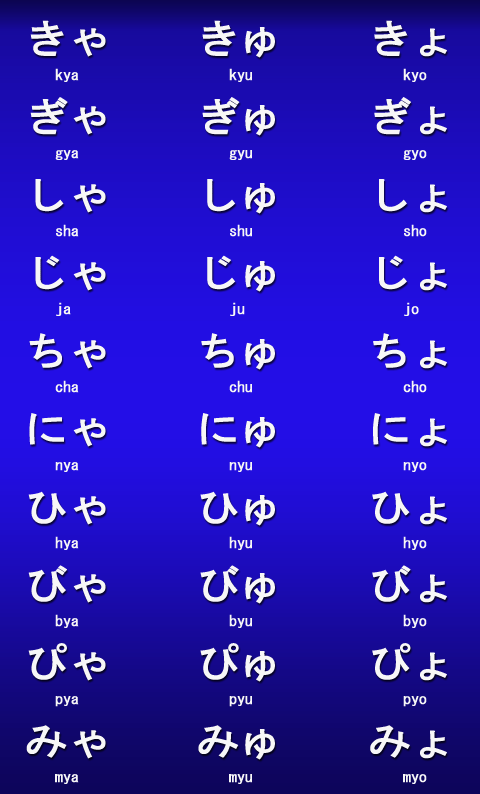 for additional reading, English Tree recommends the following publications: